Murine Anti-

Bovine MHC Class II
Clone GMA-3021 (IL-A21)
Background
MHC Class II is a molecule found on antigen presenting cells which recognizes peptides derived from pathogens internalized by the cells or in cellular vesicles. The molecules present the peptides to CD4+ T lymphocytes to initiate an adaptive immune response.
More Information
Description
Species Reactivity:

Bovine

Source:

Murine

Specificity:

Bovine MHC Class II1

Immunogen:

Bovine Lymphocytes

Isotype:

IgG2a
Application
Flow Cytometry:

Recommended concentration is 1.0 to
10 μg/mL per 1x106 PBMCs in 100 μl. Investigator should titrate for specific application.
Data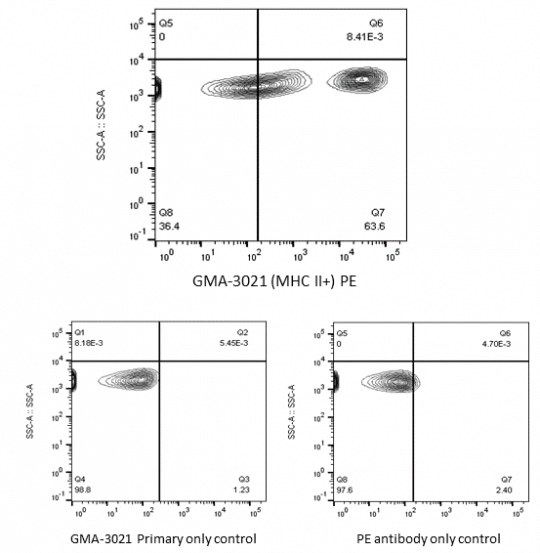 Antibody References