All IgG antibodies have the same basic protein structure but exhibit sequence variability in the regions that contact the antigen. Antibody sequencing identifies these regions, known as the "variable regions". The variable regions represent a domain of approximately 100 amino acids which is found at the amino terminal of both the light and heavy chains of immunoglobulins. Monoclonal antibodies to the same antigen target can have different variable region antibody sequences recognizing different epitopes. This can be particularly important in creating a library of clones. Knowing that antibodies recognize different parts of the target is important for binning and confirming diversification, especially in lead generation hybridoma development projects. Antibody sequencing variable regions is often the first step in Ab engineering and immortalizes the epitope.
Hybridoma cell lines synthesize antibodies with identical antigen specificity and are an ideal source of genetic material for the preparation of recombinant molecules. Employing GMAb's antibody sequencing services allows you to recreate your valuable antibody via recombinant expression methods.
Our Antibody Sequencing Approach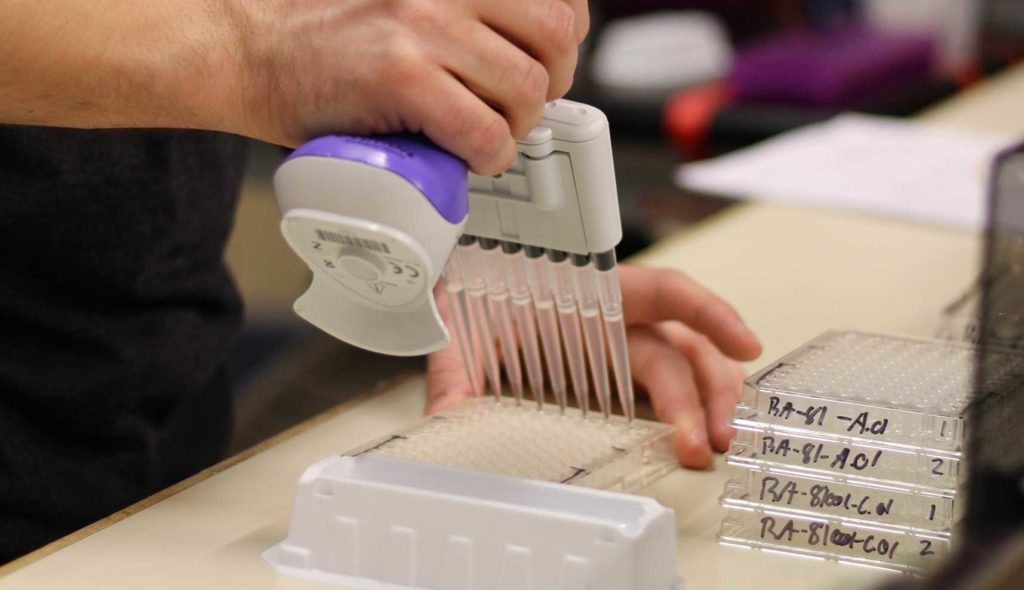 GMAb has optimized our workflow to get antibody sequencing information to customers as soon as possible in the hybridoma development process. To insure we are providing you with the correct and unique sequence, we align your sequence against all sequences we have obtained at GMAb. Currently, our process is adapted for mouse and rat antibodies.
We suggest sequencing to safeguard from the possible loss of the hybridoma cell line. This critical piece of information is also required for patent applications. We accept cell pellets or frozen vials of hybridoma cells. GMAb will culture your cells for the sequencing process, so you can avoid sample preparation time at your facility. The antibody sequencing services at Green Mountain Antibodies can be complete in 3 to 4 weeks. See our sample sequencing report.
To start a project, please send the submission form to sales@greenmoab.com
Uses
Hybridoma identification
Antibody engineering
Expression in alternate platforms
Antibody humanization
Confirm diversity
Antibody binning
Antibody immortalization and preservation
Additional Services